DROID is able to connect you with well-selected wet wipes manufacturers in China or abroad before you make a purchase of our wet wipes machines.
We understand that buying a wet wipes machine is a time-consuming task.
A time frame of 6 months up to 2 years is expected once you take up the process on market survey, production lines evaluation, raw materials analysis, building construction and eventually the purchased wet wipes machine setup.
If you can't wait to create your own label of wet wipes before a long purchase time span of buying Droid's wet wipes production lines, we are here to help.
As a well established wet wipes machine manufacturer in China, we have supplied many high performance machines to plenty of quality wet wipes manufacturers around the globe.
This allows us to serve as a bridge between suppliers who is rich in experience of wet wipes production and buyers who are in need of wet wipes contract manufacturing or private labeled wet wipes.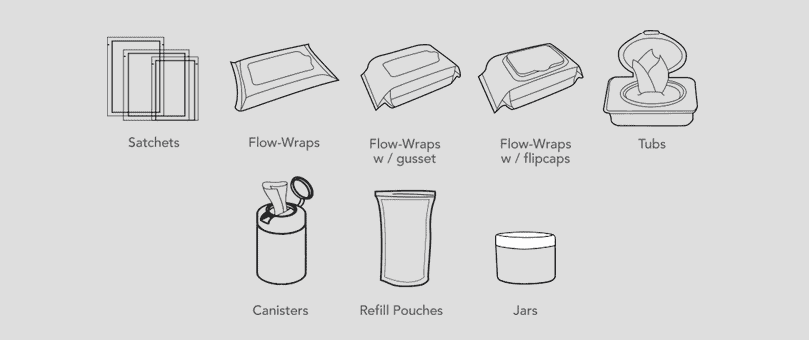 Hence we would be more than glad to connect you with well-selected professional wet wipes suppliers in China, Thailand, Malaysia, India, U.S.A, South Korea, Japan etc worldwide who will create quality wet wipes to your needs.
Please call +86-15659726323 or fill in our contact form and we will get you connected to a matching wet wipes supplier.
What's in your mind? Let's Talk.
All Types of Wet Wipes Formats
Pocket Wipes (5-40pcs/pack)
Flow Wraps with Flip cap (20-120pcs/pack)