Import Wet Wipes Machines From China
Q (1). How can I know the exporter has shipped my wet wipes production lilnes?
A professional wet wipes supplier will keep you in the loop on the start-to-finish shipping process.
Transparency is required to enhance mutual trust between exporter and importer.
Don't take your wet wipes machine suppliers' word for granted unless they provide solid proof with booking confirmation, documentations, real time container loading videos and pictures.
Here at Droid, through regular communication we will keep you up to date with everything you need to know about the shipping process of the goods.
---
Q (2). How can I track my shipping of wet wipes machines?
Once the shipping space is booked, you will get a shipping order (SO)or Booking Confirmation from shipping company.
Shipping order mentions Booking No.; BL No.; Vessel Name; Port of loading; Port of Discharge; ETA; ETD; Cut-off time etc.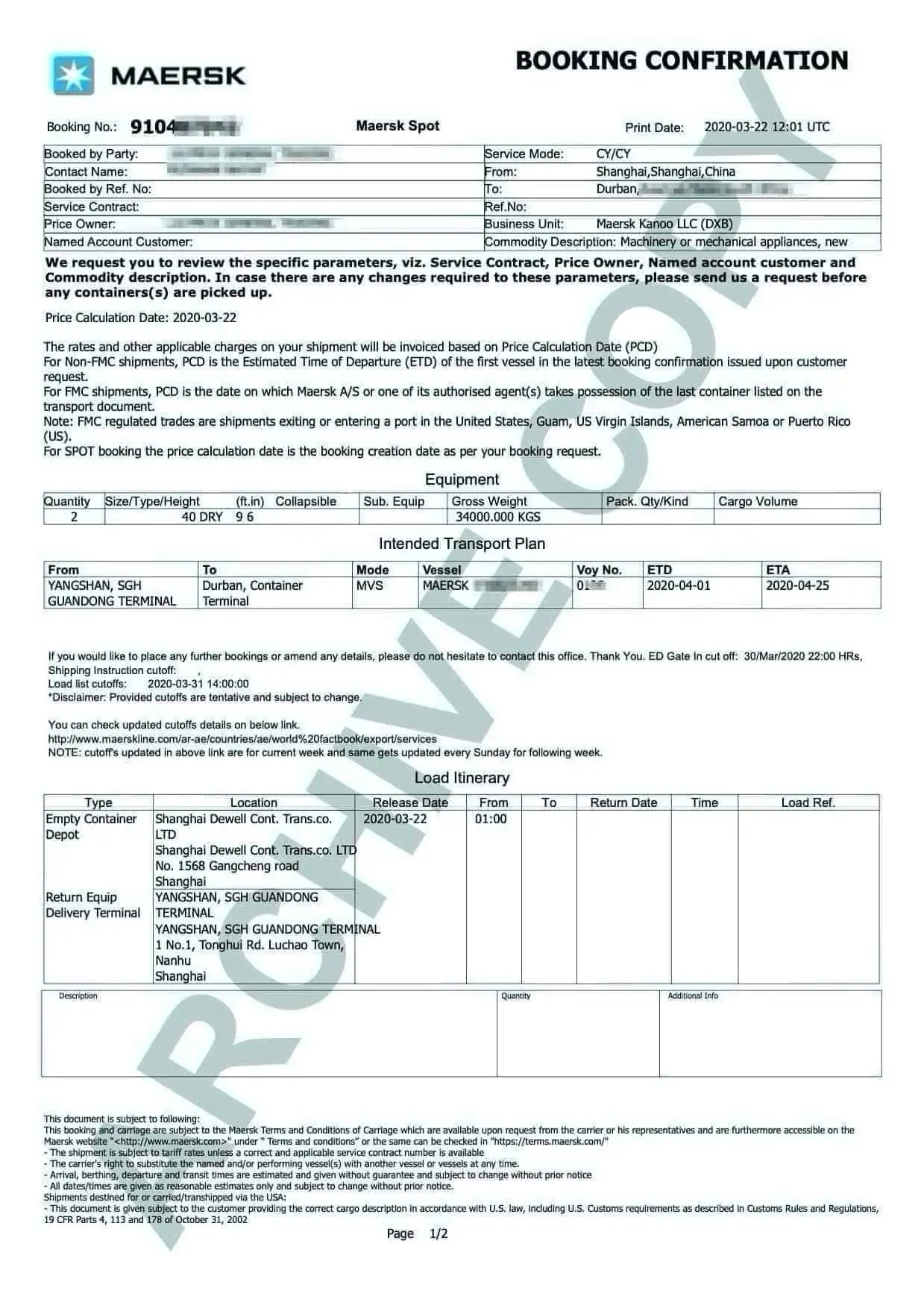 Once the goods are loaded into container,Container No.; Seal No.will be informed.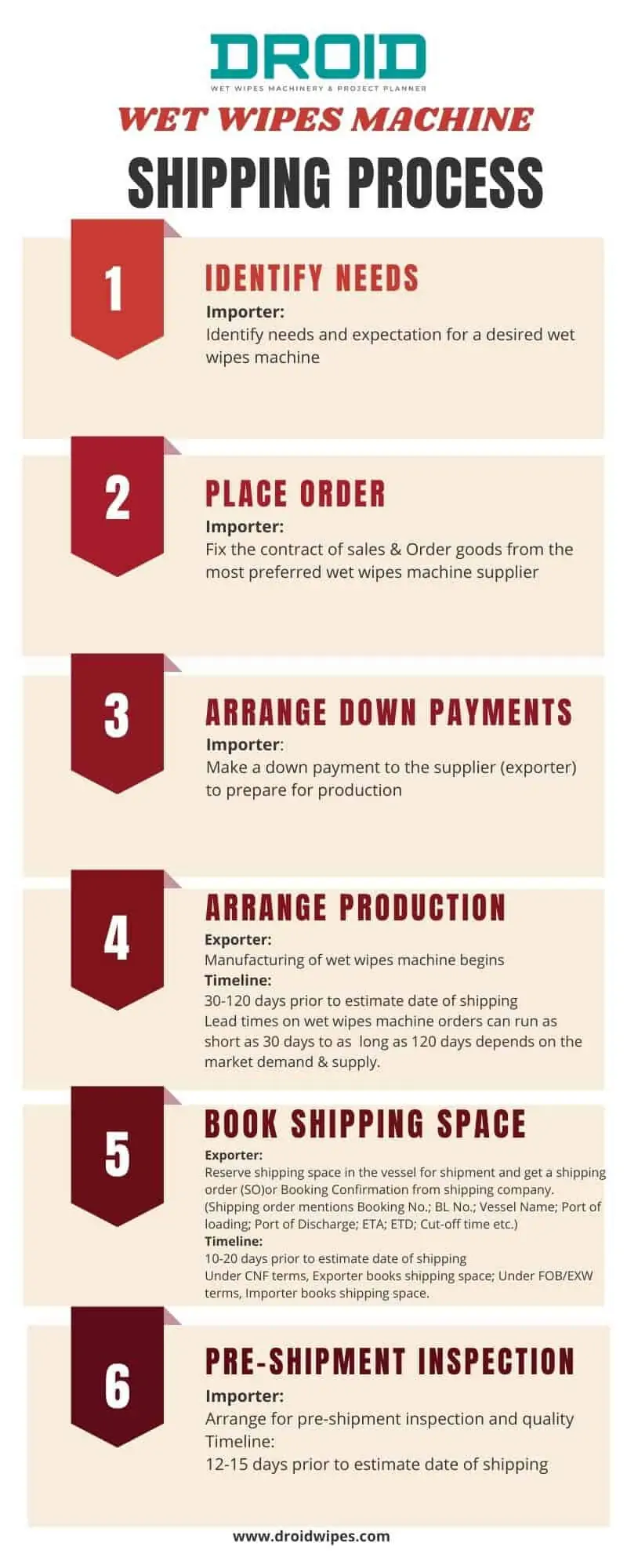 With the information fo Booking NO.; BL No.; Container No. Or Vessel Name, importers can track your shipping status anytime through the shipping line website.
---
Q (3). When shall the shipping space be reserved?
Shipping Space is suggested to be reserved before goods are ready for shipping.
When to reserve the shipping space largely depends on the demand and supply of containers on the market.
Containers and vessels are in short supply particularly in On-season or around big festivals such as Lunar Chinese New Year, when orders from China abound and importers around the globe are hustling to stockpile their commodities before Chinese factories are completely shut down for weeks long holiday.
Plan your shipment beforehand, avoid rush shipment.
---
Q (4). Are there daily shipments to my port of destination?
(Can I ship my wet wipes machines whenever I want?)
Each Shipping line follows a particular sailing route on their own schedule from one departure port to the port of destination.
Depending on the offerings of different shipping companies, shipment to Port A to Port B commonly happens once/twice/triple per week, yet shipment does not happen every day.
For example, the ship from Qingdao Port, China to New Delhi, India operated by Emirate Shipping Line takes off every Tuesday. That is to say, if you fail to catch Tuesday's shipment of ESL, you have to wait for another week until next Tuesday.
Importer can then choose to book the shipment with another shipping lines for the most suitable date of shipping according to their goods production time.
---
Q (5). If my wet wipes machine is ready, how soon can I ship it?
a). Reserve shipping space
b.) Arrange pre-shipment packing
c.) Export Haulage
d.) Contianer Loading
e.) Documents Check
f.) Custom Declaration
g.) Containers on Board
A typical shipping process encompasses above steps. Each step take time to operate.
There is no magic drug to make shipment happen overnight.
Importer should plan your shipment at least 7-10 days before date of departure to avoid any potentially improper handling.
Plan your shipment beforehand, avoid rush shipment.
---
Q(6). When Can I get the copy of shipping documents?
Shipping Documents, commonly comprised of Bill of Lading, Packing List, Commercial Invoice, Certificate of Origin, are a set of documentations issued by shipping line and exporters for export and import custom clearance.
The copy of Bill of Lading is issued by shipping line, Certificate of Origin is issued by China Custom/ Chamber of Commerce while Packing List and Commercial Invoice is prepared by Exporters according to cargo details.
BL copy issued by shipping line will be couriered to exporter in a 3-7 working days before exporter could courier a full set of documents to the importer .
Importers will send drafted digital copy to the importer to do documents check (check particularly goods description; HS Code, consignee/ notify party info) before submitting to custom of origin port and sending hard copy out after shipment.
Overall, you are expected to receive drafted copy 3-4 days prior to estimate date of shipping, hard copy 10-17 days after shipment takes off.
---
Q(7). Is it normal that shipping delays? Reasons for shipping delays?
Everyone doesn't like delay, but when it comes ocean freight transportation, chances are big that you will have some sort of delay at some point that will be completely beyond your control and may be beyond your supplier's control as well.
Common reasons for shipping delays include but not limited to Port congestions, custom inspection, bad weather, dockworker strike, pandemic impact, holidays impact etc.
The delay could could take as short as 1-3 days or as long as 7-15 days.
When the steamship crossed the ocean, and were arriving at the destination port, trouble might still happens.
Such as the latest West Coast dockworkers dispute.
This kind of port delays can be avoided by choosing a different destination earlier.
It may result higher price, but the time saved are more valuable in some cases.
---
Droid Group also offers
All you need for an easy wet wipes production:
Single Sachet Wet Wipes Production Line
Automated Cross Fold Wet Wipes Production Line (5-40wipes)
Automated Flow Pack Wet Wipes Production Line (20-120wipes)
GMP Clean Room Design & Construction for Wet Wipes Production
Selected Wet Wipes Raw Material Supply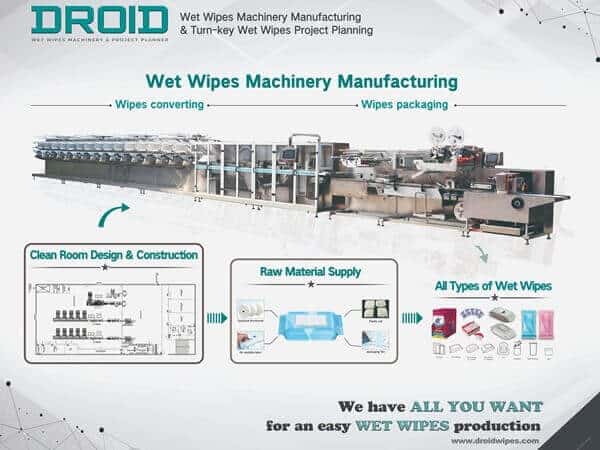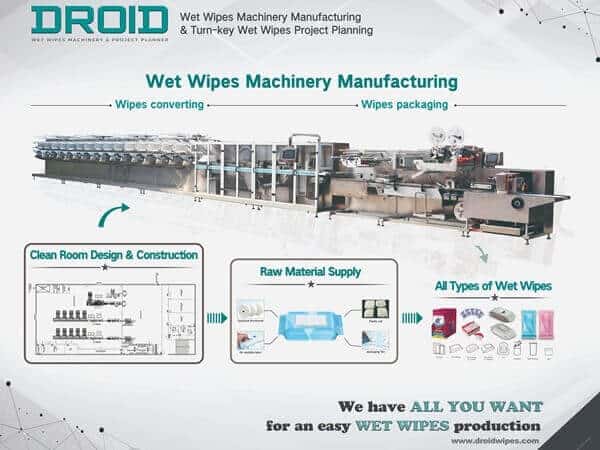 For additional information, please drop email to info@droidwipes.comor call +86-15659726323
---